New York Fails to Pass Cannabis Bill, Advocates Urge Governor to Intervene
June 20, 2019 by Jon Southurst 0 Comment //php echo $viewcount; ?>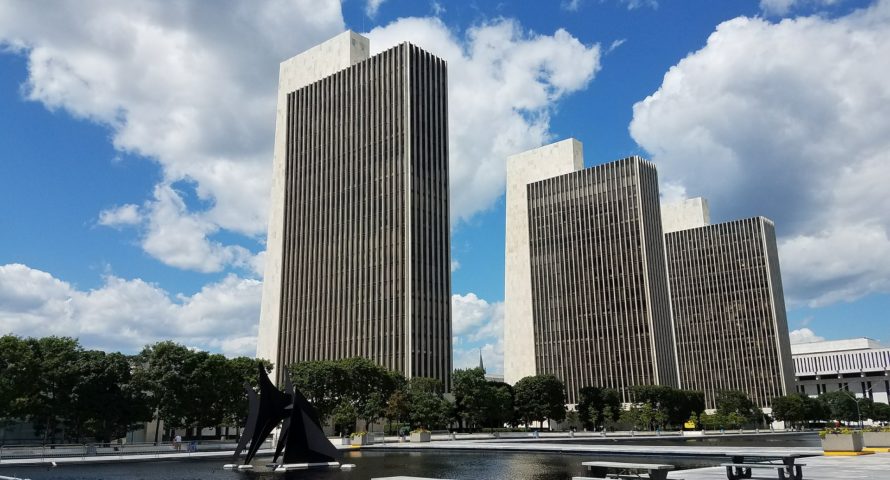 Despite a last-minute lobbying campaign, it appears the New York State Senate has missed a key deadline to vote on a bill that would have legalized adult cannabis use. Local activists are holding out hope that governor Andrew Cuomo could intervene to rescue the bill, before legislators meet again at the end of this year.
Also read: Cannabis Pays Off in Colorado: $1bn in Revenue, Thousands of New Jobs
The Senate had only hours left on 19th June to bring the Marijuana Regulation and Taxation Act (S.1527B/A.1617B) to its floor for a vote. Unfortunately, its members decided other matters were more pressing and MRTA (a.k.a.: the "Greene Bill") dropped off the list.
#Repost rocnorml
• • • • •
The Senate was not able to move the MRTA through to the floor for a vote – – – we'll have more details for you about this in the coming days.

At this point, though the MRTA is dead in… https://t.co/30lJpeun9c

— Empire State NORML (@NYNORML) June 19, 2019
New York Governor Could Step in… But Would He?
Empire State NORML, the New York chapter of the national marijuana law advocacy group, expressed disappointment at the turn of events. But it added that, in New York, there are ways to bypass the legislative chambers if a matter is considered urgent or important.
This would involve Governor Cuomo negotiating directly with Senate Leader Andrea Stewart-Cousins and Assembly Speaker Carl Heastie. Empire State NORML is urging its supporters to call Gov. Cuomo's office and encourage him to "twist as many arms as you need to get this done".
The group noted that New York's Compassionate Care Act, which created the state's medical marijuana program, became law by Guomo intervening this way.
Looking over Gov. Cuomo's tweets from the last day of the latest session, however, shows he did not mention support for cannabis legalization. Instead, he announced legislative deals on climate change, ending the "gay and trans panic" legal defense for violent crimes, extending support for women and minority-owned enterprises, and further protections for victims of sexual harassment and assault.
The above issues all show support for "progressive" causes, adding to confusion as to why cannabis legalization wasn't included.
If Gov. Cuomo can't be persuaded this time, the state legislature will meet again in December 2019. Cannabis law reform may be considered again for a vote then.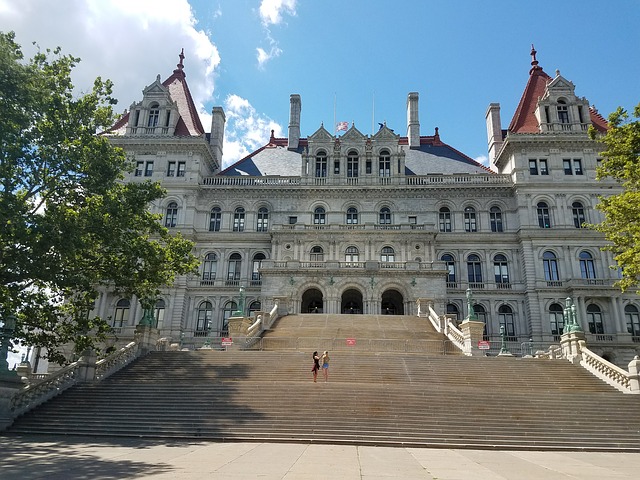 Democrats Galore, but No Cannabis Reform
Much of the dismay stems from the fact New York politics is dominated by Democrats, who historically have been the party more supportive of cannabis reform. The majority of the state's population lives in the New York City metro area, also a generally progressive locale. Yet cannabis, though decriminalized 1977, remains illegal outside of the state's strictly-regulated medical marijuana program.
The New York State Assembly has 150 seats, 106 of which are held by Democrats. Similarly, Democrats hold 39 out of 63 Senate seats. Governor Cuomo is also himself a Democrat.
Cuomo's lack of support for full cannabis legalization became an issue in the primaries for last year's gubernatorial elections. Fellow Democrat Cynthia Nixon gained 35 percent of the vote in that initial race.
Cannabis Could Still Land You in New York Jail
Decriminalization in N.Y. means simple cannabis possession leads to a $100-250 USD fine depending on the amount. But individuals may still receive a prison sentence if the substance is burning in a public place, or if they have a criminal record.
As with most other jurisdictions, it's ethnic minorities (and by extension their communities) who are impacted most by existing laws. Advocates are urging a change to the law as much for criminal justice reform as they are for overall freedoms — not to mention a desire to create an economically beneficial new industry in the nation's second-most-populous state.
Do you live in New York state? Why do you think local legislators chose to pass on cannabis reform? Feel free to discuss the issue in the comments, or on social media.
---
Images via Pixabay