Doja Pak Sweet Retreat Strain Review
June 1, 2023 by thebudstudio 0 Comment //php echo $viewcount; ?>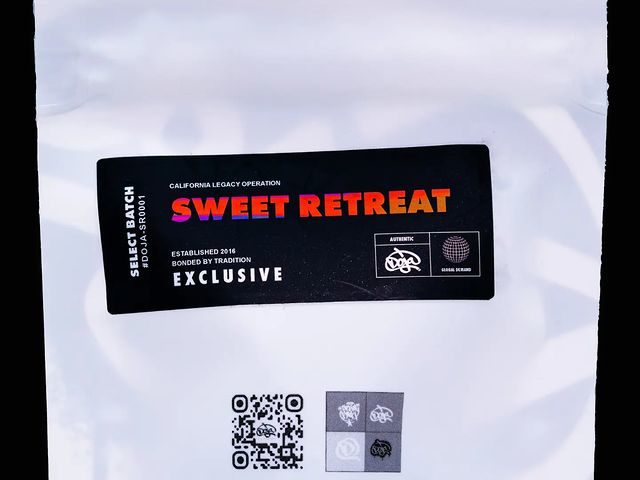 'Sweet Retreat' strain / 🍬🍭
Lineage/Genetics: (Zangria [Thin Mint Cookies x Zkittlez] x Illmatic [Bacio x Georgia Pie])
Original Breeder: Fiya Farmer
Brand: Doja Exclusive aka Doja Pak
Terpene Profile: Unknown
Doja Pak Sweet Retreat Strain Review
Good afternoon, and a very Happy 420 to all you beautiful people out there! 💚 I hope everyones week is going well so far and that you're all staying blessed and baked 🙏🏻 Today, being the special day that it is for all us stoners, we have quite the special strain that was released not too long ago by @dojaexclusive in collaboration with @fiyafarmer – 'Sweet Retreat'. This delicious hybrid flower packs quite the characterful terpene profile, really bringing a unique edge to the world of candy-flavoured strains.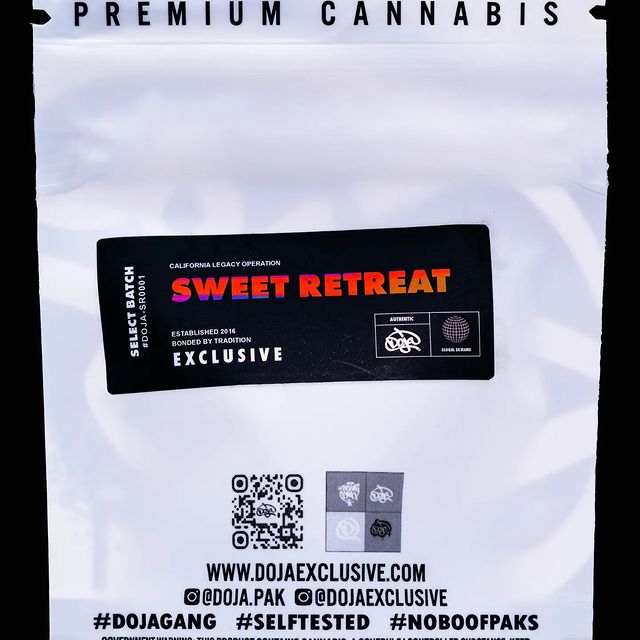 After opening up the pack, I was met by a very sweet, candy-like fruity aroma with top notes of strawberry and blackcurrant, with some underlying musky qualities. This was accented by a lovely, smooth, creamy effect brought on by those Gelato genetics. Grinding up the flower brought about some dank, thick notes of fresh vanilla pod and sweet winter berries with a mildly herbaceous undertone. This also brought overtones of paint fumes into the aroma as well (reminding me somewhat of the Permanent Marker), which gave it a lot of depth.
The dry pull was, once again, very sweet just like the aroma – a lot of Zkittlez-influenced candied fruits (berries in particular) on the top notes, along with a hint of herbaceous Kush and dank Gelato notes on the bottom. Upon sparking up the joint, I found that the flavour initially reminded me of 'Pink Picasso' by @wonderbrett_ – a soft and fruity layer of candy-like sweetness above a base of gassy, mildly Earthy Kush-influenced notes. The underlying gassy notes and sugar-sweet fruit overtones of strawberries and peaches got louder as the joint burned on, coating my mouth almost completely.
As far as the overall flavour goes on this strain, not to mention the effects; this was a very dank smoking experience. There was a good amount of lung expansion on the tokes towards the end of the joint. The effects from this flower were nicely balanced, I noticed an initial rush of euphoria as part of a strong head high that lasted a good while.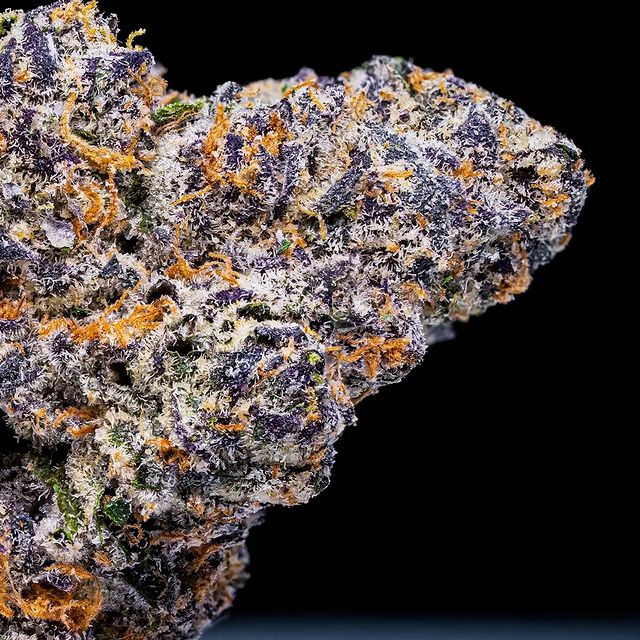 I found this strain to be an ideal daytime smoke – perfect effects for enjoying yourself while still getting things done about the day. Having said that, this is more applicable to the seasoned smokers amongst you; not so much the newer smokers! Once again, Doja have knocked it out the park with yet another beautiful flower. Boasting a complex and rich blend of terps, as well as evenly balanced effects; this strain is sure to satisfy many a soul out there.
I would like to think that the 'retreat' in the name refers to how this particular flavour profile is a unique getaway from the now common and mass-produced candy and desert flavours on the market today. If that's the case, then they pretty much nailed it, as this flower is certainly unique as it is sweet! 👌🏻🔥