Health the Main Driver in Support for US Cannabis Legalization
June 13, 2019 by Jon Southurst 0 Comment //php echo $viewcount; ?>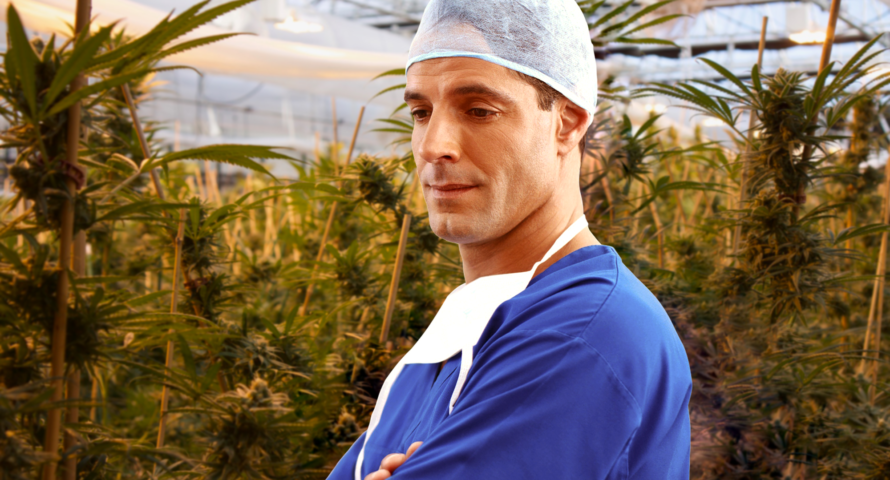 Medicinal treatment is the most popular reason for Americans to support cannabis legalization in 2019, according to poll results released yesterday. The results show health and wellbeing are key factors for 86 percent of those supporting legalization, dispelling any notion the public is simply looking for a "new high".
Also read: GoFire Tries App-Based Crowdsourcing Approach to Dosage
The poll, conducted by Gallup, notes that support for cannabis legalization has increased from 44 percent to 64 percent over the past decade. That support is reflected in law, with two thirds of U.S. states allowing marijuana use for medical purposes, and 11 (plus Canada) permitting use for any reason.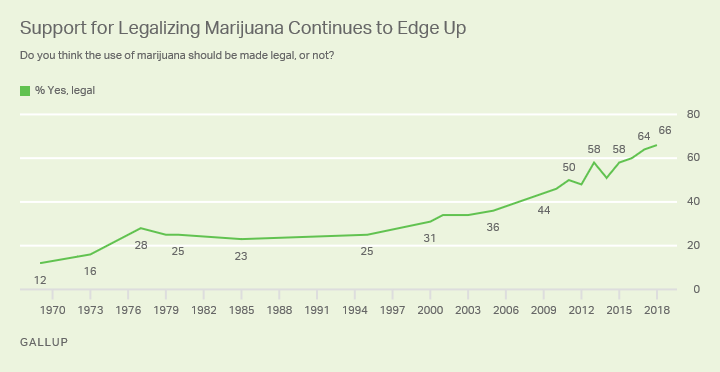 Law Enforcement Resources Almost as Important as Health
Continuing the health and safety theme, the second most popular reason for supporting legalization (at 70 percent) was to free up law enforcement resources to focus on other crimes. Other reasons included that it's potentially a good tax revenue source, and that government regulation of the product would make it safer to use. However, fewer than half of legalization supporters gave that last reason as their most important.
Those opposing cannabis legalization also have health and safety on their minds. Road safety was the chief reason for opposing, at 79 percent. Second on that list was concern that marijuana remains a "gateway drug" leading to use and abuse of more harmful substances.
43 percent of opponents still feel the use of any drugs is immoral (it didn't specify whether "drugs" refers to legal ones like alcohol, prescription medication or tobacco). However, the fact that over 50 percent of cannabis opponents don't see its use as immoral could suggest a further shift towards support as information about medicinal benefits becomes more widespread.
Gallup's poll first asked respondents whether they favor more cannabis legalization or oppose, then followed up with a list of reasons in random order.
North America Leads the Western World on the Issue
The research also shows that North America remains far ahead of other Western nations in permissive legislation. Most European countries and Australian states are still taking only tentative steps towards medicinal cannabis trials.
Gallup noted that almost every candidate vying to be the Democratic candidate for next year's presidential race supports legalization. Donald Trump has hinted at personal support for medical marijuana, though other individuals within the Trump administration (notably former attorney general Jeff Sessions) have been known to oppose further steps towards legalization. Despite the ambiguity (and the occasional threat), the federal government has taken no serious action to interfere with state-legislated permissiveness, even as it has ballooned in the past few years.
What's your personal main reason for supporting (or opposing) cannabis legalization? Tell us about it in the comments.
---
Images via Gallup, Pixabay