Illinois Legislature Votes for Legal Recreational Use, Pardons for Cannabis Convictions
June 3, 2019 by Jon Southurst 0 Comment //php echo $viewcount; ?>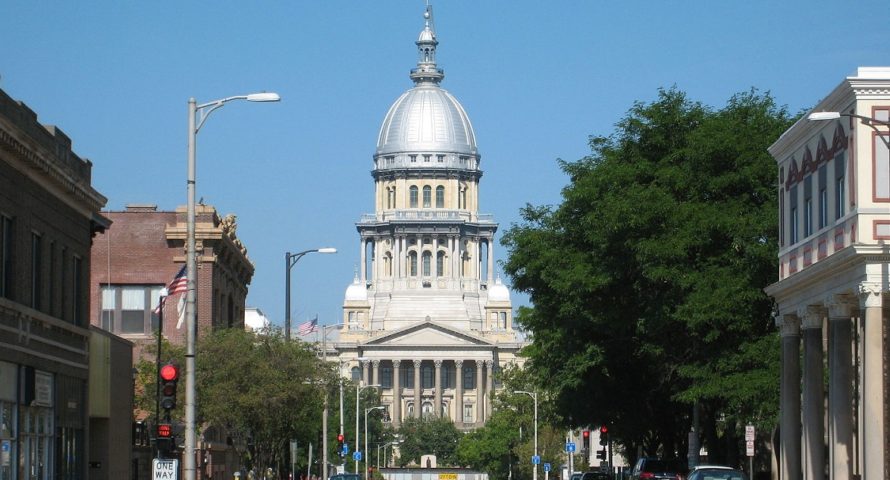 Illinois will become the 11th U.S. state to legalize adult recreational cannabis use legal, after its (66-47) and Senate (37-17) passed a new bill last week. The new law, which the governor is highly likely to sign, also includes criminal justice reforms to help many individuals convicted under past laws.
Also read: New Mexico Decriminalizes Marijuana for Adults
The bill, which if signed will become law in January 2020, permits adults 21 and over to possess up to 30 grams of cannabis flower, 5 grams of concentrated product, and half a gram of cannabis-infused edibles.
The bill is a first in two ways:
It's the first time a state's legislature has voted to permit cannabis sales,rather than via a specific ballot measure. While Vermont and Washington, D.C. legislatures voted to permit cannabis cultivation and possession, they did not cover sales.
Secondly, the bill's criminal justice reforms will see those convicted for possession of up to 30 grams pardoned. State's attorneys can petition the governor to expunge their records completely. Those convicted of crimes concerning 30-500 grams may petition the governor but will be considered on an individual basis. The reforms do not cover those with violent crimes associated with their charges.
Governor Lends Full Support
Illinois Governor J.B. Pritzker, who took office in 2018 and promised cannabis legalization as part of his platform, has promised to sign the bill. He called it "the most equity-centric approach in the nation".
In the interest of equity and criminal justice reform, I look forward to signing this monumental legislation.

— Governor JB Pritzker (@GovPritzker) May 31, 2019
"This will have a transformational impact on our state, creating opportunity in the communities that need it most and giving so many a second chance. I applaud bipartisan members of the General Assembly for their vote on this legislation," he posted on Twitter.
Illinois introduced a medical marijuana program for 30 specific conditions that began in January 2013, and it currently has over 62,000 participants. Although possession of under 10 grams of cannabis for any reason had long been a misdemeanor, the state decriminalized it in 2016 by reducing penalties to a $100-200 fine.
The state currently has 55 dispensaries authorized to sell medical marijuana, and that number will receive the first opportunity to convert to recreational sales. 11 of those existing outlets are in Chicago.
Changes to Initial Illinois Proposal
The bill met with opposition from both parties and law enforcement representatives during the debate, their main concerns being the initial lenience of the criminal reforms, and fears of big businesses exploiting the opportunity for profit.
It was watered down to narrow the field of those convicted for cannabis-related crimes, and to prohibit lawmakers and their family members from getting a cannabis sales license for two years.
Additionally, only medical users will be able to grow their own plants at home. Up to five plants will be permitted.
Do you live in, or frequently visit, Illinois? What's your take on the situation? Let us know in the comments.
---
Images via Éovart Caçeir at English Wikipedia