CVS Does CBD – Is Your State on the List?
March 27, 2019 by Jon Southurst 0 Comment //php echo $viewcount; ?>
The largest drugstore chain in the U.S., CVS, is reportedly selling product lines containing CBD in eight states — including some who have not legalized cannabis for either recreational or medicinal use. Producer Curaleaf Holdings Inc. said it has partnered with CBD product manufacturers to ensure compliance with local regulations and to meet CVS' quality standards.
Also read: Evolve ETFs' Cannabis Industry Fund is Toronto Stock Exchange's Top-Performing Equity ETF
CVS Chooses Eight States
Though having CBD-containing products for sale in non-legal states isn't news, acceptance from a major mainstream retailer certainly is. The move could also prompt calls for more legal clarity, likely influencing policymakers to reconsider any past resistance to cannabis health products.
The CVS retail lines are mainly topically-applied treatments such as lotions, sprays and creams, rather than anything that may be ingested. MarketWatch reported that the eight states CVS has the products on sale are Alabama, California, Colorado, Illinois, Indiana, Kentucky, Maryland and Tennessee.
Curaleaf said it planned to add two more states to that list and that CVS would sell CBD lotions and patches in 800 U.S. stores, and online.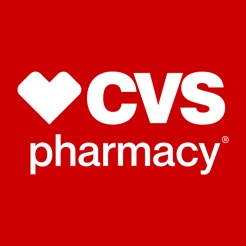 What's the Big Deal About CBD?
CBD, or Cannabidiol, is a non- or low-psychoactive cannabinoid with medicinal properties including treatments for anxiety and epilepsy, and there are suggestions it may improve cognitive ability. Though further research is necessary to determine exactly what CBD can do and in what doses, the fact it doesn't intoxicate its users has led to more permissive laws in the U.S. and abroad.
It is classified as a medical product in non-legal jurisdictions like the U.K. and Australia, and CBD products are frequently available for sale in U.S. states where laws don't explicitly forbid it.
The U.S. Food and Drug Administration (FDA) has sent mixed signals on whether it approves of CBD sales and further reasearch. It has allowed trials for specific cases of rare childhood epilepsy, and largely turns a blind eye towards shipping of CBD products nationally. However it is still classified as a drug rather than a supplement, making it technically illegal as an additive.
Some have speculated the FDA may be holding its breath on CBD with a view to giving larger pharmaceutical companies exclusivity over its use. This would be lucrative to drug companies but make CBD treatments far more expensive and less attainable to consumers.
Curaleaf Holdings Inc. raised $400 million USD in an RTO (reverse takeover) of Lead Holdings in October 2018, and says it has the largest footprint of branded retail stores in the U.S. with its own outlets. Its interests include retail, cultivation and processing facilities and the company has licenses in 11 states, with two more applications pending.
Is CBD in CVS a big deal? What's your experience with it? Let us know in the comments.
---
Images via CVS