Australia Has Medical Marijuana Laws, but Treatments Remain Hard to Get
August 6, 2019 by Jon Southurst 0 Comment //php echo $viewcount; ?>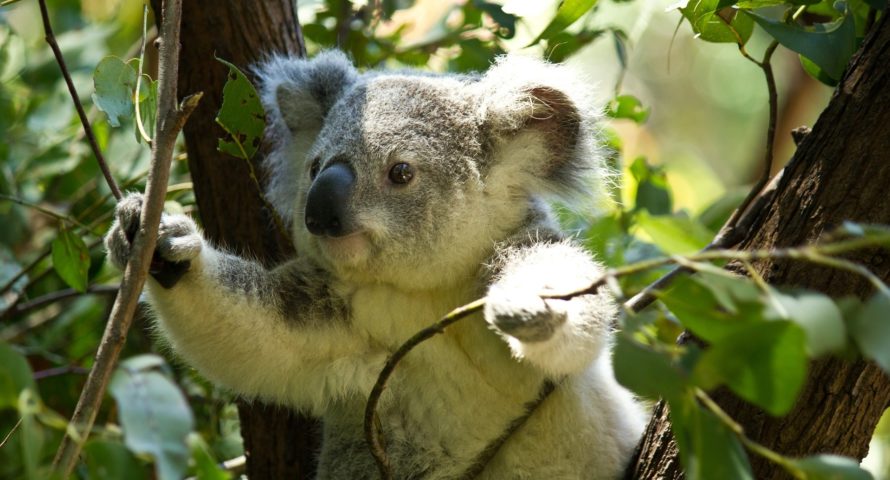 Despite a 2016 federal law intended to pave the way for a medical marijuana program in Australia, local health advocates say access to legal treatments is still too difficult to obtain. They are calling for professional groups to push harder to reduce bureaucracy and promote benefits.
Also read: Cannabis Dependency Treatments Are on The Way: New Study
Approvals, Conditions and Red Tape Hamper Access to Treatments
The bottleneck appears to be bureaucracy surrounding who may access what products. Doctors in most states may prescribe treatments registered with the government's Department of Health Therapeutic Goods Administration (TGA), though obtaining that approval adds extra time and layers to the process.
Doctors in the state of South Australia may apply for access to "non-registered" cannabis treatments, though the rest of the country is restricted, for now, to products that have gained TGA approval — which is limited.
Clicking around SA and other states' medical cannabis information pages shows the emphasis is still on treating chronic conditions, for which other medications have proved ineffective. Cannabis is still seen as a "last resort", at least officially, and not a first option. Additionally, the information stresses that cannabis medicine remains an inadequately-researched field.
Professional Health Body Supports Cannabis, but Some Say Not Actively Enough
The issue rose to the surface in Australia again this week when the Australian Medical Association (AMA) tweeted a call for easier access to cannabis treatments. it complained the process to access legal treatments remains difficult:
Fam­ilies shouldn't have to turn to the black market to obtain medicinal cannabis, because the process of obtaining it legally is too arduous #cannabis #sn7 @SundayNightOn7 https://t.co/jk7RWnxY3H

— AMA Media (@ama_media) August 4, 2019
Those who responded to the post pointed out that the linked article is from 2017, and complained the AMA hasn't done enough to advocate for easier access.
Sad that AMA media has chosen to not bother refreshing their stance on medical #cannabis. The release above is from march 2017. Clearly that approach hasn't worked because patients are either still waiting or as in the case of my ol mate, they're already dead. #HomeGrowAmnesty

— Marijuana (@marijuanacomau) August 4, 2019
How Legal Is Cannabis In Australia?
There is no specific federal law in Australia covering cannabis-related offenses, other than import and export bans. Instead, each state has its own criminal statutes and penalties — which vary.
Harsh penalties in the country have been applied mainly to commercial-tier and larger-scale production operations. Though most states consider any marijuana possession a criminal offense, individual users are rarely given more than a caution, fine, or order to attend drug counseling. Three states/territories have decriminalized individual use to an extent, and overall cannabis use is seen more of a health issue than a criminal one.
The country also tolerates a degree of cannabis culture in certain places, most notably the "hippy" town of Nimbin in New South Wales. But even Nimbin has occasionally been subject to police raids over the years.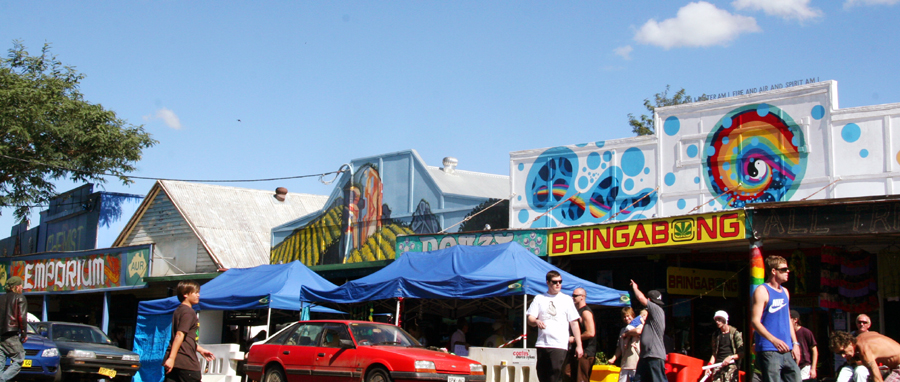 The downside of this (relatively) lenient approach is that it likely makes serious reform a less prominent and urgent issue. Support for legalization of personal use actually fell in Australia in the early 2000s, dropping from 27 percent in 2004 to 21.2 percent in 2007. There is currently no high-profile push for legalization for personal recreational use.
Advocacy groups like Help End Marijuana Prohibition (HEMP, which also has a political party) lobby for further reforms. However it's medical users backed by health professionals who receive most public sympathy.
Cannabis Doctors Australia offers streamlined prescriptions and advice on available products. The website Marijuana.com.au advocates for home-grower amnesty, though with a focus on patients and carers.
The overall approach in the country appears cautious, though. As with many other countries, health lobbyists are making the most progress. Australia has a tendency to follow international trends (if a number of years later) so there's hope cannabis medicine will become better understood as more overseas research results emerge.
Do you live in Australia? How would you describe the situation there? Let us know in the comments, or share and discuss this article on social media.
---
Images via Pixabay, Wikipedia