Money20/20 USA to Focus on Banking and Finance in the Cannabis Industry
September 1, 2019 by Jon Southurst 0 Comment //php echo $viewcount; ?>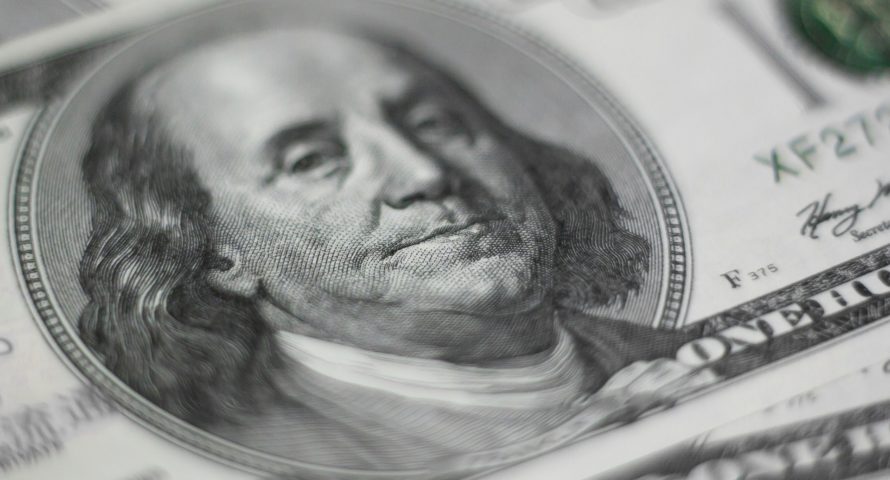 Money20/20 USA, arguably the world's most prominent event for the payments industry, will feature several sessions on the legal cannabis industry this year. The industry's recognition at the conference — which takes place in Las Vegas at the end of October 2019 — is a sign of how quickly the cannabis industry has gone mainstream in North America, in a short time.
Also read: How Governments Wreck the Cannabis Industry and Its Workers: Ryan Shaw
Federal Laws Still Keep Cannabis Businesses Out of Financial Services
Access to basic business banking services, business loans and investment channels has been a sticking point for the legal cannabis industry. Since cannabis remains illegal at federal government level in the U.S., companies (and even supportive political candidates) are often prevented from doing business with any bank that has a relationship with the Federal Reserve — which is most of them.
Many have been forced to deal in cash only, creating risk of robbery and problems with transportation and storage. They have been unable to accept credit/debit card payments. All this burdens small businesses with additional costs, not to mention unneeded stress.
Then there's the problem with financing a startup, which is hard to do without a credit line, or the ability to raise investment capital on a nationwide level.

Money20/20 Looks at Cannabis, Climate Change, Cashless Payments
Money20/20 USA tends to focus more on future directions and technology in payments and finance. Its promotional material for Las Vegas this year said cannabis is one of society's "most controversial issues", and one among three that will have an impact on the payments industry. It reads:
"Money20/20 is known for being the first to bring the most provocative and eye-opening content to the forefront. This time we're bringing you engaging sessions on the lifting cloud over Cannabis Banking, the Climate Change opportunity and opposing views on the Cashless Debate."
Money20/20's cannabis-themed content includes the following: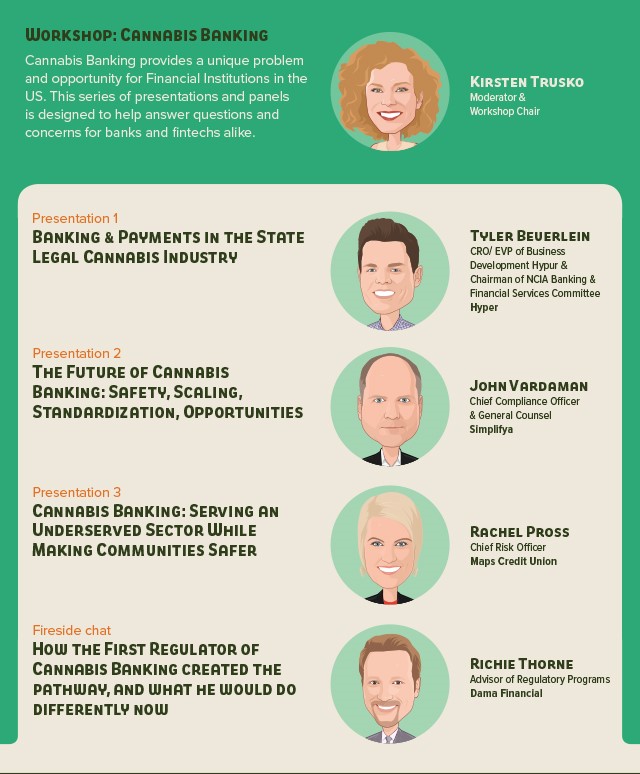 Bitcoin and Cryptocurrencies No Magic Bullet, Congress Dithers
Some have touted bitcoin and cryptocurrencies as a potential solution to the cannabis industry's financial woes. However, use of these forms of digital money hasn't gone mainstream as quickly as the cannabis industry itself — which means any income would still have to be converted to U.S. dollars to be of much use.
Converting bitcoin and other cryptocurrencies to USD requires an official exchange for accounting purposes… and popular exchanges (e.g.: Coinbase and Gemini) are bound by the same federal regulations as regular banks.
There have been efforts to establish state-level banks and credit unions prepared to do business with the cannabis industry. However even that process has been lengthy and complicated, and limits companies to financial services in their home state.
The banking industry, for its part, is keen to get its share of the booming legal cannabis market — but finds its hands tied. A legislative proposal, called the Secure And Fair Enforcement (SAFE) Banking Act, would allow federal banks to conduct business with the cannabis industry in legal states.
A U.S. Senate Committee held a hearing based on the proposed legislation in July 2019, but it remains in limbo thanks mainly to GOP senators who remain opposed to the bills. Republicans hold a 53-47 majority in the chamber, which is unlikely to budge far even at the 2020 election.
Money20/20 USA will look at those issues and discuss potential solutions. The conference will take place from October 27-30th 2019 at the Venetian hotel and casino, Las Vegas.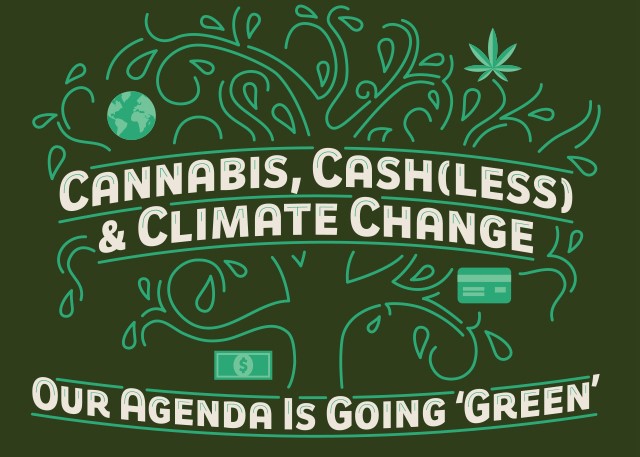 How long will it take for cannabis businesses to be treated like normal ones? Share this article and discuss on social media.
---
Images via Money20/20 USA, Pixabay