'Everything That's Wrong With America Is Exacerbated in the Marijuana Industry'
July 15, 2019 by Jon Southurst 0 Comment //php echo $viewcount; ?>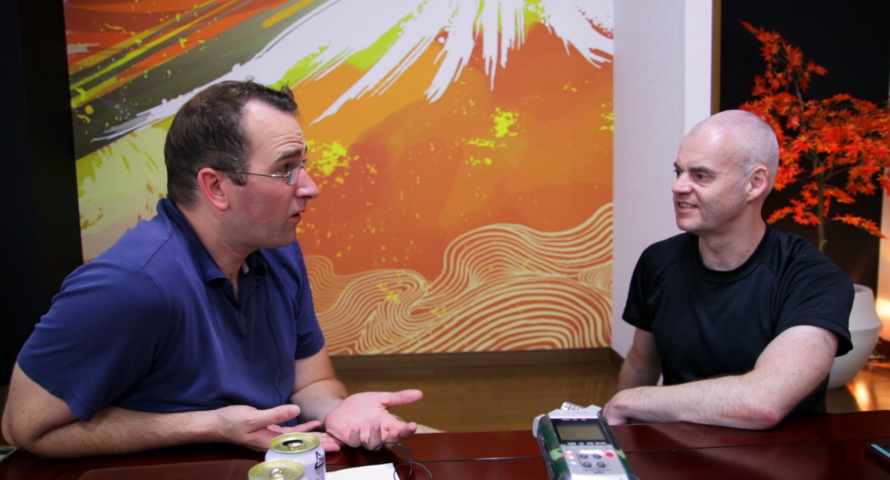 America is rife with government and corporate rackets, small businesses struggle to profit while they and the "working poor" are milked for taxes. Those in charge care little about social mobility and the people aren't free. That's the view of Ryan Shaw, who owns three businesses in the legal cannabis industry and is fed up with the way his people are treated by the powerful. Watch our interview below to hear it all.
Also read: Why Pain and Sleeplessness Are the Two Main Reasons for Cannabis Use
America: Predatory Taxes, Corrupt Governments, Keep Business and People Down
(NSFW: language warning, not for the sensitive or those with children present)
Shaw is president of cannabis producer Canna Source and retail outfit Canna City, and has been in the industry since Colorado introduced full legalization. His operations employ over 50 people and is in the process of expanding into other states.
Corruption, over-regulation and big business favoritism happens in the cannabis industry — it's an exacerbated version of America's wider predicament, Shaw says. Watch the full interview to get a better picture of the outrage at how bad things have become, and what (if anything) can be done to create a better country for future generations.
Shaw pulls no punches in his disdain for states like New York and California, the U.S. health industry, medical researchers, and anyone else who stops cannabis from reaching its full potential (medically, socially and economically).
Police Good, Lobbyists Bad
There are six big pharma lobbyists for every member of Congress, Shaw says. These are the people working to hobble the cannabis industry, like pushing for a ban on outdoor cultivation and higher barriers to entry. Legal cannabis states have seen dramatic drops in opioid and other prescription drug use, and lobbyists are fighting to shield their clients from this impact.
Meanwhile, there are corrupt local officials who demand cash payments and pocket the proceeds. But even legal extortion in the form of excessive taxes — both for employers and hard-working employees — plays a part in stopping anyone really getting ahead.
While past cannabis prohibition has ruined ordinary people's lives for non-violent "offenses", Shaw says the police who had to enforce those laws were just as abused by the system as the people targeted. It's led to a situation where working cops become scapegoats for the public's anger, loathed when they could have been protecting the population instead.
Shaw's passion is for ordinary, hard-working people who want to be free, and deserve nothing less. This is probably one of the frankest and open interviews you'll hear on the topic, so it's well worth watching in full.
Do you agree or disagree with Ryan Shaw's points? Can America be saved? Tell us what you think in the comments, or share this on social media.
---
Images and video via Cannabis Sentinel, Jon Southurst